Sponsors
Our 2017 Sponsors
We thank our sponsors that help with their contribution to let this event happen. 
The three Interreg projects contributed to invite and find the interesting speakers of the Energy Efficiency Session and the Intelligent Energy Systems Session. Inspiring Denmark helped us to provide the Print material and the design that gives this conference a memorable look. Linak, Sønderborg municipality together with Danfoss support us and allow us to invite students and pupils to the event.
Thanks a lot for these contributions, they allow us to continue with a conference that is dear to us!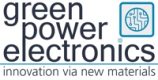 Enhancing the capacity of Baltic Sea Region companies to take up advanced power electronics into their R&D strategies and investment planning